Year 3 Poplar Class 2019 - 2020
Welcome to Poplar Class
with Miss Harland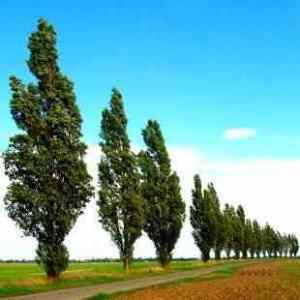 Teaching Assistants: Mrs Snow and Mrs Elliott
---
Our new book and topic for Summer term is:
The Butterfly Lion by Michael Morpurgo.
We will also be looking at the non-fiction book, Big Cats.
---
Our big questions for Summer term is:
Should animals be kept in captivity?
Linked to the Rights of a Child
Article 13- Every child can have an opinion as long as it is within the law.
Please speak to your child about this question and discuss the reasons why you think this. Are there positives and negatives? Would other people have a different opinion?
Previous Big Questions:
Spring 2-Can we be friends with someone who doesn't speak our language?
Autumn 2-Should we put other people before ourselves?
---
Useful Information:
Please note- our PE day is now on a Tuesday

. In order for your child to take part, please ensure your child has a PE kit which must contain a top, shorts/jogging bottoms and trainers/pumps. PE kits should stay in school as we may have the chance for extra PE lessons/enrichment activities.
Our homework is given out on Friday and must be returned by Tuesday. Homework alternates between an activity on the homework grid and mathletics. The homework grid can be found in your child's yellow homework book or in the 'homework grid' tab. Please also practice the times tables that your child is on. They are tested each week and cannot move on to the next times table until they answer them all correctly. This includes multiplication, division and word problems.
School lunches cost £2.30. Please provide the correct change in a named purse, wallet or envelope.
If you would like your child to have milk it can be purchased on the 'cool milk' website. Hot snacks are also available during morning break time. Prices are listed below:
Monday: Toast 25p or Crumpet 30p
Tuesday: Toast 25p or Bacon Sandwich 60p
Wednesday: Toast 25p or Teacake 30p
Thursday: Toast 25p, half bagel 25p or full bagel 50p
Friday: Toast 25p.
Please ensure all uniform is clearly labelled including PE kit, coats and shoes. It is children's responsibility to look after their belongings. Unnamed uniform will be put in lost property.
Copy and paste the links below into your search browser to go straight to the Bug Club and Mathletics log in screen. Bug Club allows your child to read their level reading books in a digital format. On Mathletics, tasks are set by the teacher relating to the current maths topic. Children can also play maths games. Please encourage your child to log in independently so that they are able to do it in school!

Mathletics: https://community.mathletics.com/signin/#/student

Bug Club: https://www.activelearnprimary.co.uk/login?c=1
Year 3 Poplar Class: News items
There are no News items to display
Year 3 Poplar Class: Blog items
There are no blog items to display
Year 3 Poplar Class: Display work items
There are no Display work items to display
Year 3 Poplar Class: Events items
There are no Events items to display